Welcome to August's edition of Couch Convos! Today we welcome Leila Lacey, author of the uber popular "Curvy Goddess Series". Let's get started.
Part I
LWT: Welcome to Couch Convos! Let's get started. The Curvy Goddess Series is amazing! What inspired you to start writing?
LL: I have always wanted to be a writer. Since I was 9 years old, but I never imagined it was possible especially once I became a mom. But then my best friends challenged me to do a contest, which of course I had to take because well…. I'm no punk. LOL But after writing it, I found out that I could publish myself rather than pray for the mercy of a publisher. And the rest is history.
LWT: Why did you choose to write about curvy women?
LL: I am a curvy woman. I have been plus sized, overweight, curvy, whatever word you decide to use, since I was 7. As a teenager I hated my appearance, but as I have grown in my womanhood, I have realized I am not less beautiful than a woman who looks like she needs a snack pack ASAP or she will fall out. LOL  I wanted to give a voice in romance books to the women who look like me. To remind plus size women, you too can have it all. Your waist line has nothing to do with the love in your life, or anything else.
LWT: That is absolutely true! Speaking of curvy books, what is your favorite curvy romance book?
LL: Big like Texas, by Christa Wick. I mean anything by her really. She is one of my favorite curvy girl authors.
LWT: Your main character in the first book of the series is Vixen and she is one dope chick. Take us through her character arc. How did you come up with her strong loyal personality and everything that came with it?
LL: Well all the Goddess's are loosely based on women in my life, past and present. So with Vixen, I knew I wanted her to be the center of the group of women. She needed to be able to relate to each of them in her own way. She also had to be strong enough to be the CEO of a very large company in a male dominated world, and to be a plus size woman in that world to boot. The trick with her for me, was keeping her soft but not so soft that Daniel would be able to walk all over her. For some reason people think there are two types of plus size women, mean and angry, or soft and used. So…. I had to make sure to keep Vixen up the middle of those two stereotypes.
LWT: Vixen was cool and definitely the glue that held the girls together, but I have to say I really fell in love with Nya's character. Who was your muse for her?
LL: HA! You know how many people like Nya, but don't want to admit it? Nya is in your face, this is me and my views on life and if you don't like it, too damn bad kick rocks. LOL Nya is based on my best friend who is one of the best ladies that I know. Life has made her protective of her heart, so if people don't take the time to look past the pistol and the 8" blade they might miss that. LMAO 
LWT: Nya did not play! Your BFF sounds fun. If this book was made into a movie, who would play the divas?
LL: OMG! I have been asked this so many times, and I have thought so hard about it, because that is my life's goal is to get these women made into a movie.  The hard part is that there are hardly ANY plus sized actresses that could play the roles, and then to add the African American part to it and you are in trouble. So pretending that Hollywood realized that women are beautiful at any size.  Phoenix: Jill Scott, Nya: Regina Hall, Vixen: Tika Sumpter, Camille: Brittney Daniel and Jackie: Gabrielle Union
LWT: Oh, I could see Gabrielle playing Jackie. Yes! What about the men in their lives? Who would play them, especially Sal? He's my baby daddy in my head.
LL: LMBO… Sal is a nut! He is like THE guy every girl sees, and thinks you are so HOT and funny, you are more than likely a douche. LOL But then Sal is actually a great guy. Let me see who would play the guys, Daniel: Chris Hemsworth, Randy: Liam Hemsworth, Nick: Idris Elba, Sal: Ryan Reynolds and Gavin: Gerard Butler.
LWT: Yes to the Hemsworth brothers and Idris, but I have to respectfully disagree with Ryan Reynolds as my baby daddy in my head. LOL. Do you put a little of yourself in any of your characters?
LL: I try not to.. but honestly there is a little bit of me in all of them. Well except Jackie, she is a hot mess! LOL
LWT: Jackie was CRAZY! I was so mad with you when Daniel and Vixen divorced. Why was it so easy for Vixen to forgive and help Jackie's trifling tail, but when it came to Daniel she was so stubborn?
LL: I think it's so much easier to forgive someone you aren't lying next to in the bed every night. Vixen KNOWS, who Jackie is and expects her bull crap. But with Daniel it was a shock, a betrayal on a higher level. I wanted to convey a true husband and wife situation. Because we trust our husbands with so much of ourselves, it's really hard to forgive the things they do to hurt us.
LWT: I guess I can see that. Who is your favorite writer?
LL:  Of all time in romance: Diana Palmer. Currently in romance: Beverly Jenkins
Part II
LWT: Who designed your book covers and how did you come up with the concept for them?
LL: I get my covers from several people actually, depending on the book, so for the Goddess series I have used HMDFX. I don't know if that is his business name or what. I found him on Facebook. LOL  One of the hardest things about writing about African American curvy women is finding images to use on the cover. So I really do try and put a curvy woman on the cover, if I can't find an image to use. I will only use the male. I wish there were more stock images to use for the type of books I write.
LWT: Which social media platforms do you find most beneficial in getting the word out for your books?
LL: Facebook. I really struggle with social media. I am not one of those people that thinks everything about my life is so interesting that five million will want to know what I'm doing every minute of the day.  Then of course I am long winded so Twitter, yeah that is too hard. LOL I'm getting the hang of Instagram though, but it's still hard. Because I'm not always camera ready. Some days I don't want to look in the mirror let alone take a picture. LOL
LWT: It can be struggle. Tell us about your writing process. Do you need complete silence or do you work with music? Do you have a little drink while writing or is smoking your thing? Give us the skinny.
LL: Well I have my desk in my bedroom. So I go in there, and I turn my TV on behind me, usually to a romance movie or a lifetime movie… Not too much on lifetime because those ladies be killing people. LOL  A glass of peach tea with small pieces of peaches in there and ice. Honey who? That is so good. I open my laptop, and just let the book tell me where to go. Each one of my books has a soundtrack, songs that run through my head when I am writing the couple, or the scenes,  but I never say anything about that because copyright infringement is REAL! LOL
LWT: That peach teas sounds good. Makes me want some real bad. LOL What does your writing nook look like? If you could make it into anything you wanted, what would that look like?
LL: OMG… If I could have a writing cave that no one could go into. It would have a Paris
theme, with black, white, gold, and silver, I would have black and white wall paper,  Every wall would have a floor to ceiling book shelves, Eiffel tower lamps with black and white shades, I would have two white fur rugs, with all my covers on the walls in gold frames. A man and PC laptop on my desk, and a painting of my beloved grandmother behind my desk, then pink throw pillows throughout, and a HUGE comfy chair with ottoman for when I want to get comfortable and write.
LWT: What was your editing process like?
LL: I put all my books through Grammarly. Then I have 2 people I trust read it for me. Then I hand it over to my editor, she sends it back and I read it, which I hate doing because as hard as I try NOT to, I end up skimming and missing things. I then send it to the two people I trust again, and back to the editor, after it comes back I send it to the formatter and we are ready to go. Now, I will say this, I learned the hard way about all these steps. I was getting my books edited always but never fathomed my editors could make a mistake, so didn't re-check it when it came back. I have had some growing pains but I am getting there.
LWT: That sounds intense. Please give other indie writers 3 tips/tricks that you learned and used during your first writing experience?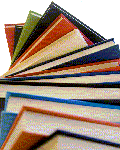 LL: Edit, Edit, Content edit, and edit again. LOL  I think I would say editing is the #1 thing, really. Content editing is so important too. Make sure the couple hasn't known each other in the beginning of the book and then half way through are old friends. Stuff like that. You really need promotion for your book to be seen, promo, promo, promo. You can read the reviews some of them can be helpful, but then there will be those that just want to feel like they are hurting someone or holding someone else back. Shake them off and keep pushing. DO NOT, DO NOT, DO NOT, get caught up in the "indie author" drama, and there is PLENTY. It's not worth it. Run your race.
LWT: That is sound advice. Share one unique thing you've done to market your book?
LL: I don't know if it's unique or Unique to me. But I have recently started handing out samples (first three chapters) of my books to places like, doctors' offices, beauty salons, places where people have to wait, car repair places, and I leave them for free. I just started doing that and so far so good. I make sure there are PLENTY of advertisements in the book so people know where to go to get more of my books if they want more.
LWT: Tell the readers the one resource you can't live without as a writer?
LL: Grammarly, Dictionary, and Thesaurus.  I tried to go without both… yeah those book reviews were not pretty! LOL
LWT: Do you use an outline when writing and do you stick to it?
LL: I outline the characters and their personalities but NOT the story. I let the story flow, and that has worked really well. Those Goddess's say what they want when they want to, I don't even attempt to filter them. I will sometimes think, but I have planned for you to… and either Phoenix or Nya say, "Nope! Trust us, this is what we are gonna do" LMBO
LWT: I know that's right. Do you belong to any writer's groups or associations? If so, which ones?
LL: I don't. I just recently applied to RWA. Romance Writers of America. I am waiting for my paperwork before I say I belong to them.
LWT: Will you be participating in any conferences this year? If so, which ones and when?
LL: Unfortunately no. I am planning to do at least 2 in 2018, I just don't know what ones just yet. But I will announce them on my website when I do know.
LWT: What are you currently working on?
LL: No one knows this yet BUT YOU. But I currently have my new book The Takeover being edited right now. I haven't written the description yet, but there is suspense, and romance, and comedy, and HOT, DIRTY SEX! You guys are going to LOVE THIS BOOK!
I can't wait to read it! Well, that's it another Couch Convos in the can. To purchase the Curvy Goddess Books click HERE to go to Amazon. 
Michigan Author Leila Lacey Excites Readers With Her Innovative Romantic Fiction
Centering on Women With Curves
Love comes in many shapes and sizes. Rising Michigan Author Leila Lacey writes from the heart about the trials and tribulations of love and romance from a curvy woman's perspective. With over 12 popular books on Amazon to date, she's steadily claiming her space as a new romantic fiction author to keep an eye on.
Bow down to the curves. That's the philosophy that's motivated romantic fiction author Leila Lacey as she's wrote over a dozen popular books taking a hot and exciting look at love and adventure from a strong, curvy woman's viewpoint. The books have been received with enthusiasm, and it's clear the best is yet to come.
To connect with her please click the links for her Social Media.
Author Website : curvygoddessromance.com
Facebook: Leila Lacey
Twitter: @Leilalacey1
Instagram: @leilalaceybooks