Love, Lies and Bowling
by Lisa W. Tetting
I am usually private about my marriage. That's just how I'm built. It is rare that I tell the complete story of how I met my husband Doug, but the 50th Anniversary of Loving vs Virginia seems like a good time to spill the tea.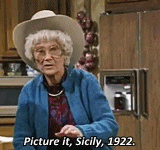 Picture it – Sicily 1995… Alright so my name is not Sophia and it wasn't in Sicily it was Raleigh, but it was 1995. I was working in a grocery store when a strange blonde lady approached me as if we were old friends. Since I was at work, I was pleasant and polite, but in the back of my mind I was thinking this woman is crazy! She just approached a stranger and asked her to go out with one of her friends. Who does that?
"I have a friend who really likes you and he wants to go out with you," she cooed, smiling like she just asked me what time it was.
Normally, I would have told her about herself and went about my business, but like I said, I was at work so I held my tongue. The lady introduced herself and continued talking to her new BFF – me…
"My name is Karen and I come in here all of the time. I see you a lot and you have rented videos to me."
It was true that I rented hundreds of videos to people every week, but I didn't recall this woman. I would have remembered her NY accent. I made it a point to get to know my loyal customers so I could suggest movies to them. Oh, for those too young to remember, this was when grocery stores were one stop shops. You could bank, shop for groceries, pick up your prescription, rent a video, buy perfume or grab some flowers. And if that wasn't enough, you could send an receive money via Western Union.
I digress, so even tough this lady was a little weird, something in my spirit told me to hear her out.
"My friend has seen you in the store and he thinks you're cute. I told him I knew you and volunteered to talk to you."
Wait what? Yeah, this woman lied to her friend and now she wanted me to go along with her lie. She definitely didn't know me. I was a little put off by her, but it wasn't his fault his friend was a liar.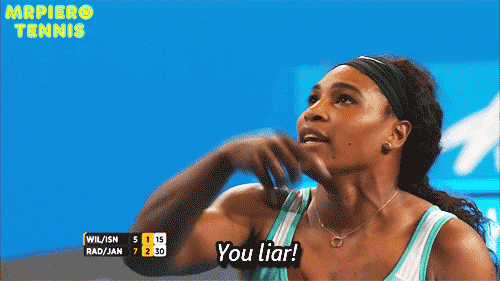 "Not to be rude, but I don't recall meeting you before. If your friend wants to meet me, why didn't he come over here instead of sending you?"
She didn't miss a beat. "He's shy. What do you say we go on a double date – you and my friend Doug along with me and my boyfriend?"
I looked at the woman like she had lost her mind. "I'm not going anywhere with anyone I don't know. At the very least I need to meet him first, before I agree to any date. I don't even know what he looks like."
"Oh that's cool. My friend is really nice. He's a little taller than you. He's white with black hair that has spikes in it."
I almost lost my lunch when she said spikes in his hair. I have a vivid imagination and all I could see running through my mind was a punk rocker with 3 foot spikes, wearing eye makeup and leather studs. There's nothing wrong with that, but I couldn't see myself with a guy like that.
"SPIKES!?" I questioned.
"Oh, not like that. He has short hair that he styles with hair gel. It kind of stands up like spikes. He's really cute. Listen, I will go get him and we'll come back later so you can meet him."
I shook my head and watched as the cuckoo bird walked out of the store. I really didn't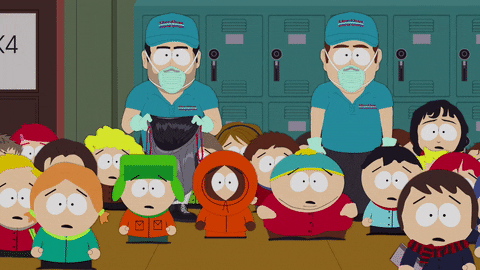 expect her to return. Maybe she was off her meds or something. Trying to forget about the lady, I went back to work processing a supply order. About an hour or so went by and low and behold Karen and her friend arrived.
At first glance I determined he was indeed cute and he had a nice smile. He was an inch or two taller than me, but he was much too skinny for my tastes. I am not a small woman, even back then I had some size to me so I need a man that can handle all my assets so to speak. Regardless, I felt a good vibe from him and I was intrigued by his shyness. Karen didn't lie about that. There was no doubt about it, he was shy. So much so that he began stuttering when he tried to answer my question about his visible tattoo.
"I see you like tattoos. How many do you have?"
He moved to cover his ink, as if I was judging him. I found the move very cute. He wanted to impress me.
"Iiiiii onlllly have the one," he replied as if I was chastising him.
"Oh really? I was actually thinking about getting one." I smiled to let him know I was not one of those uptight girls who don't like guys with tats. Relief washed over his face and his beautiful eyes lit up.
I have to admit, the man had some nice eyes. They seemed to change colors varying from a light shade of blue to green and settling on grey. I was a little mesmerized by them and I knew I was going to go out with him.
I felt a connection to this man, who was not someone I would have normally gone out with, but felt like I should have been with him all along. It was a weird feeling, but I liked it. I didn't care that he stuttered, in fact I was flattered that he was so nervous in my presence that it caused him to stutter.
Well you guessed it, I said yes to the date, where we went midnight bowling – a first for me. Apparently he was a gifted bowler and had no trouble teaching me. It was indeed a double date with Karen and her boyfriend Billy, who happened to be black.
Anyone who saw the four of us would think I was with Billy and Karen was with Doug. As a matter of fact, a guy I grew up with was in the bowling alley with his family and came over to say hi. I hadn't see him in years so I was excited to see him and gave him a hug. I'm a hugger!
I immediately noticed Doug's body language change. He stiffened and looked a little sad. Since we had been having such a great date, I didn't want things to be ruined. Before I had a chance to say anything, my high school friend introduced himself to Billy, shaking his hand like he was with me. I looked at the exchange between the two men and turned up my face. First let me say, Billy was the kind of dude I would never in a million years date! He wasn't bad looking, but he was lazy, a heavy drinker and rude as hell. Oh yeah, I failed to mention Billy had come into the store where I worked quite often, always buying beer, and always hit on me. He was a hound and I would never have agreed to go on a double date if I knew he was going to be there. Ok so after my friend shook his hand I turned him to face Doug and introduced them. There was a weird exchange and then it was as if the light bulb went off. "Oh she's with the white guy."
I found the reaction quite comical and after he left Doug and I continued our date. It was the best date I had ever been on. We really vibed. It was as if Doug and I had known each other for years. Gone was the nervous, man from the store and in his place was a man who was laughing, joking and finishing my sentences and vice versa.
Well, let me tell you, we have been inseparable ever since. That shy young man is now
the best friend I have ever had. We will celebrate 17 years of wedded bliss later this month and a total of 22 years together. I thank God every day for allowing me to be open to dating outside of my race. If I had been a closed minded person, I would have missed the best thing that has ever happened to me.
So that's the story of how I met my one true love! Thank you Mildred and Richard Loving for having the courage to break down the barriers so that I could legally marry my soul mate.