A Childless Woman…By Choice
by Twyla Turner
I am a woman. My choice not to have children doesn't make me any less of one. Luckily, I either surround myself with amazingly non-judgmental people or those around me seem to know better than to say the standard line of comments when they find out that I don't want children…
"That's selfish."
"Don't you want a baby of your own?"
"Your life would be so much fuller with a child."
So, on and so forth.
Although, I have heard, "It's different when they're your own."
Yeah, I know. When they're your own, they're there pretty much 24 hours a day, 7 days a week. You don't get a break. Or at least not many. That's very different from the freedom I have 24/7 right now.
But I do commend and admire those who can raise children. If not for them, the world would not be populated and I would not be here.
I will say this, though. There are a lot of moms out there who dupe unsuspecting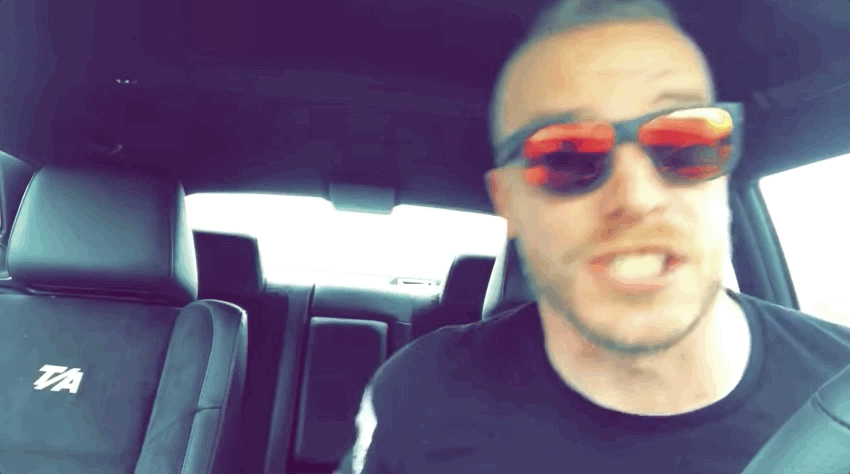 potential mothers. They always talk about how wonderful it is being pregnant or the joys of every stage of their child's life. The way they talk about childrearing is like an Instagram feed. All the highlights of your life. Not until you're pregnant (and too late) do they start dropping truth bombs…
"Ugh! Isn't sleeping horrible?"
"Oh, have you gotten gestational diabetes yet?"
"Yeah, aren't blowouts the absolute worst?!"
"Have you ever been more tired in your life? My baby didn't sleep through the night either."
"Oh, I forgot how painful sex is after giving birth. It's terrible, right???"
Yeah, no. You ladies aren't fooling me. Misery loves company. I know, I know. There is no love like the love a mother has for her children. But my motto is: What you don't know won't kill you.
I believe it's a conspiracy. These women who don't tell the whole truth just want their friends to be as equally stressed and miserable as them, so they have someone to talk to about it. I mean, for real! Have you ever been a single woman in a room full of women who are pregnant or have children? They CANNOT stop talking about their experiences. Bonding over the joys, but mainly the misery and frustrations. Comparing how swelled their feet are to see whose is bigger. Or whose kid had the worst blowout. Don't fall for it, childless women. The Stepford Wives are just trying to pull you into the abyss. If you want kids, go into it with full knowledge. Find one of those moms who tell it to you straight, and maybe even begs you not to do it so she can live vicariously through you as a single woman having fun adventures.
Personally, I've never wanted children. Even as a child, I knew I didn't want kids. I think part of it was being teased for being chubby. I didn't want to have a child who could potentially go through that. And I also felt like the world was going to hell in a handbasket and didn't want to bring a child into that. That was back in the late 80s and early 90s. The world has gotten a heck of a lot crazier since then and raising kids a heck of a lot more complicated with the advent of the internet and social media. It's just too much.
There have been a few times that I considered the idea of having children. Those times always involved a damn man. Ha! I daydreamed about what our kids would possibly look like. But wanting to know how adorable your kids will be is NOT a good enough reason to have them. That cute shit wears off and you're stuck changing diapers, cleaning up vomit, helping with homework you don't understand, running them around to soccer practice and ballet classes, and everything in between all because you were curious about what your kid would look like. Nah…snap out of it Twyla!
It also helps that I'm infertile. It's not something that was diagnosed, I'm just pretty sure of it. Not that it stops me from being careful. Accidents do happen.
Even as I write this, I stumbled upon a post on Facebook that fits this subject matter perfectly…
The caption reads: "The weight on a mother's shoulders created into a piece of art work."
I know some childless women would kill to experience that. To know what that life is like. And I respect their dreams to have that and I respect those who live the life of a mom depicted in this artwork. But that life is NOT FOR ME!!! Looking at this photo gives me anxiety. Call me lazy, but I just don't want to put in that kind of work. And I believe that a child deserves a mom who will put in 100% about 85-90% of the time. For me, it would feel like a prison. I love my freedom. I'm a nomad and love to move from place to place when the mood strikes. You can't do that with a child. Or you can, but it wouldn't be fair to the child, who needs stability.
So, to the moms out there, including my own, I salute you. What you do for your children and the world is astounding. To the childless women who want to be moms, I wish you luck, but don't forget for every childless woman there are probably 2+ momless kids out there who would die for a mother…http://bit.ly/loving_family
But as for me, it's a no go. And if I ever do change my mind, there are tons of children looking for good homes. I'll take any age from 5-17. Yep, I said it. Seventeen is perfect. They're out the house in one year. Ha! And five is great because they're potty trained, can speak, and mildly self-sufficient (or at least usually). But in reality, I think I'd make a better mentor. I'd much rather take a few kids, probably teenagers, under my wing and give them life advice and the like. Now that would be fulfilling enough for me.