Childless Woman
by Laura Hull
I am 43 years old, I am married, and I have no children.
Lately, my husband and I have been discussing the possibility of getting a dog. I love dogs. If I see a dog in public, I want to pet it, and I want it to like me. Even so, I've never owned a dog, so the prospect of connecting with and taking care of one myself is a bit daunting, since I've never had a front row seat to observe dog ownership. After all, I can't mimic something I've never seen done.
Children are great too. I admire and respect families for the work they put in to raising babies through all the stages into terrific adults. But I have barely the slightest idea how that happens because I didn't see it modeled as a child; it just wasn't part of my experience.
When I was young, my father was an officer in the U.S. Army so we moved around a lot. While this nomadic childhood took us many places, it also severely restricted my time spent with younger cousins and even small children of neighbors and family friends as I grew up. As a rule, my brother and I were the youngest kids in any neighborhood we moved into, so my time spent with babies and younger kids was all but nil.
Knowing how to interact with kids of various ages, especially the younger ones, always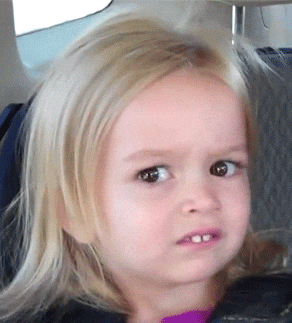 seemed to come naturally to everyone else, but it never did to me. Even as an in-demand babysitter in several neighborhoods where we lived, I didn't click with kids. I was good at keeping them safe and fed and getting them to bed on time, but I struggled to connect with them. It was like they spoke a different language.
In my teens and early 20s, many of my peers already knew they wanted children in the future. I would joke that I'd wait until someone came out with a machine-washable model. During those years, I didn't feel the driving need to be a mother. Meanwhile, in public places, like supermarkets, toddlers in grocery carts would always stare wide-eyed at me. It felt as if they knew my maternal instinct was somehow lacking.
My husband of ten years is a dozen years older than me and has two sons from his previous marriage. When he and I met — about two weeks after my thirtieth birthday — his older son was twenty years old and the younger was just about to turn eighteen. As our relationship got more serious, we talked many times about children. He told me he loved being a father but liked that the chaos of babies and children was behind him. Meanwhile, my biological clock was ticking. That "now or never" feeling was hard to ignore, even though I still wasn't completely sure I wanted to commit to being a mother.
When we decided to get married, he acknowledged that he wouldn't mind to be a father again. I figured whatever was lacking in my knowledge of babies and children would be filled in with books and online resources and whatever natural instinct might still be left in my DNA. After the wedding, we tossed the birth control. We figured I was healthy, so I'd be pregnant in no time.
Months went by. Then more months. After a couple years passed, we looked into medical intervention. At my first appointment, the doctor informed me I have "inadequate ovarian follicles." (Great, one more thing to feel inadequate about!) Based on the odds of our situation, and faced with spending tens of thousands of dollars on a "maybe" plus a lot of injections and invasive procedures, we passed on fertility treatments.
Realizing we weren't going to have our own children, we briefly looked into adoption. It didn't feel like the right thing for us.
At that point, we considered maybe we weren't meant to have children together. After discussing it, we chose to move forward and pursue other life experiences, rather than continue to keep our lives on hold while trying to get pregnant.
Sometimes I feel guilty about not having children. A part of me says we should have children (or adopt or foster) because we have a good income, because we have a nice house with some extra space, because I don't have to work, etc. Furthermore, my husband and I are both intelligent, moderately healthy and attractive, and well-traveled. We have varied interests, access to experiences and education, as well as a functional and loving extended family. It's not hard to argue that our choice to remain childless is pure selfishness.
Sometimes I feel sad about not having a child, about not experiencing motherhood. Occasionally, I feel a little twinge of heartache — a fleeting thought of "what if" — when I attend baby showers or interact with other people's precious babies and children. Children represent hope for the future, and everyone needs a little hope in their lives, right? With each year that passes, I worry more and more about who will look after me when I am old. The gap in our ages all but guarantees my husband will leave me widowed. Having an adult child to look in on me would likely reduce or eliminate my fear of the loneliness and uncertainty I will face when my husband passes.
My only true regret about not having a child is that my mother did not get to be a grandmother. (My only sibling, my brother, is also childless by choice.) My mother deserved to have grandbabies. She once told me that she got herself through a lot of hard times since my father died by focusing on the idea that someday she'd have grandkids and it would all be worth it. I hate that I didn't make that come true for her.
While I still occasionally experience a little guilt, sadness, and regret, I realize none of them were the right reason for me to have a child. To commit myself to parenthood out of a feeling of obligation, or for fear of missing out, or to provide myself a caretaker, or to entertain my mother would have been the ultimate self-centered act and no child deserves to be the product of selfishness.
Overall, I'm happy with my child-free life. I think I could have been happy either way, but I'm grateful for how it all worked out. My husband and I spend plenty of time with family, especially his grown sons and their wives, we travel at a moment's notice, we support the arts, we volunteer with local charities, and we read and learn constantly. Bottom line: My life is full; it is complete.