I  have been thinking about doing a guest blog on this topic for a few years now, but recently I was inspired by a debate I saw on Instagram on the For Harriett timeline. A lady wrote an email to them talking about people always asking her aunt when she was going to have a baby. Unfortunately in that case, the girl's aunt had been trying to have a baby, but had suffered several miscarriages. It was very painful for the aunt to talk about, but friends, family and strangers all felt the need to ask her such a personal question.
Well, that struck a cord in me. I felt for the young lady's aunt having to answer those questions over and over again, but I also know that not everyone's story is the same. It made me think of all of the times I have been asked that same intrusive question. I realized that many other women have had this same experience and it might just do some good to talk about i – Get it out in the open and free ourselves from the unwarranted judgment of others.
After doing a bit of research, I found being childless in this country, at least, is more common than you may think. Although this guest blog is focusing on women over the age of 30, sometimes women make the decision earlier in life and take steps to ensure they don't slip up. The video below details Christen Reighter's struggle to get her health care providers on board to tie her tubes when she explained she did not want children.
The purpose of this feature is to empower women to feel free to choose if they want to be mothers, or not and to give them an outlet to voice any frustrations or concerns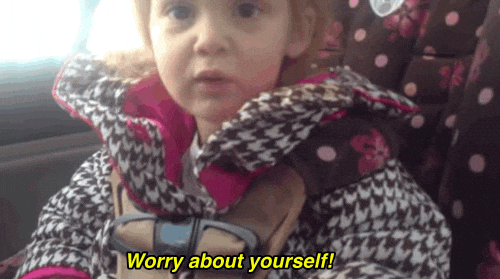 about society's expectations of women. It is also to educate those people who insist on asking women when they are going to have a baby. It is a personal choice, but sometimes it is not a choice! Stop asking women this question or when they are going to get married. It is not your business, and as women we don't need to tear each other down. Instead try lending a shoulder or an ear or just leave the subject alone, altogether. Worry about yourself!
In this feature we will hear from six women, from different walks of life, trying to live their lives without the added pressure of worrying about having a baby they either don't want or can't have. Enjoy!