In this edition of Indie Shine, a place for rebirthoflisa to 'Shine' the spotlight on indie artists, we welcome author Kay Blake!
Bio:
Kay writes sassy, sexy and sweet contemporary and interracial romance. She is from arguably the greatest city in the world. (New York). She is a sarcastic sweetheart who prefers snuggling at home with a good book. She is a mom to three cubs. Kay indulges in strawberry cheesecake, horror movies, Harry Potter, The Walking Dead, wrestling and of course a happily ever after.
Q & A
What do you do and Why do you do it? 
I'm an indie author. There is something to be said about books. Books are so much. They are portals. I love the written word and it brings me peace. For that reason I write. I write also because there are stories inside that I want to get out. Stories that I want to read. So I write. And I hope that someone in the book world can read it, love it or relate to it.
Tell us about your most recent work. 
My most recent work is called Catch Me If I Fall. It is book one in a three book series called The Kim Brothers. My story is about Kasi who is a woman who has to wear a below the knee prosthetic and deal with much from her past. My hero Jae Kim is the oldest of the brothers and he is Korean American. They build a friendship before falling in love. I think it was different from my last works and it was my best that I've written so far.
Stephen King, J.K. Rowling, Toni Morrison and Beverly Jenkins.
What do you consider your "Masterpiece" at this time?
My current masterpiece is Catch Me If I Fall as it is because of the subject matter. I do think that because I am working on Book 2, that would probably be tied or this anthology piece I'm working on as it deals with the very real issue of what it's like to be a black teenage girl in America currently.
What is your motto in life? 
Give your best every time. No matter what the situation is. Because at the end you can say that you did try your hardest and that it something to be proud of.
Name your wildest dream. The one you can not imagine achieving, but would love for it to come true.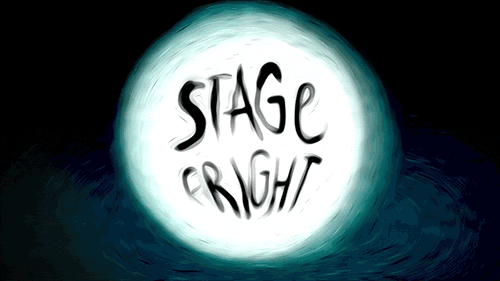 Ha ha. I wanted to be an singer growing up. I have a very good voice. I knew how to go from soprano to alto, but I really don't like singing in front of people. The ones who heard me sing is a small group. I just get in front of people and shut down. Even though I've been told I should do something with my voice, I know it won't happen with my stage fright, but if it could that would be so awesome.
What is your favorite quote?
I have so many. But I'll choose one. "Today I will behave, as if this is the day I will be remembered."
When it is all said and done, what would you like to be remembered for?
For my perseverance. I had a lot of things happen in my life and I set out to do things that I wanted to make sure that I would've been able to do despite the many challenges. Most people know that I'm sensitive, caring and empathetic. But my perseverance is something I admire about myself.
Tell us about your next project and when will it be available to the public?
My next project is a novella called I Knew You Were Trouble. It is an interracial contemporary romance. It will be available on September 22, 2017.
Where can fans purchase your work? 
Social Media
Amazon Author Page:  Kay-Blake
Twitter: @authorkayblake
Instagram: @authorkayblake
Facebook Author Page: authorkayblake
Facebook: kayblakewrites