Welcome to another episode of Couch Convos! Today we welcome new author Joslyn Westbrook to talk about her book The 52 Week Chronicles! Let's get started.
Part I
LWT: This being your first novel, what inspired you to start writing?
JW: I've always had a desire to write, since grade school. English and Journalism were my majors in college, but "life" took me in a totally different path. It was not until I lost my mom, that I realized life is too short to not live out your dreams, and I began writing as a mere hobby.
LWT: I totally understand that. I lost my mom recently and it is a wake up call. Why did you choose the "Chick Lit" style?
 JW: I was on a business trip several years ago, when I picked up a novel by Sophie Kinsella, called Can You Keep A Secret? It was then that I fell in love with the Chick Lit genre. When I started writing, I felt Chick Lit was such a natural way for me to bring my characters to life.
LWT: What is your favorite "Chick Lit" book? Is it safe to say you're a fan of Sophie Kinsella?

JW: Anything by Sophie Kinsella would be my favorite in the Chick Lit genre. I am a total fangirl!
LWT: Your main character in your book "The Fifty-Two Week Chronicles", Penelope is a bona fide foodie. Do you have any experience with food?
JW: Actually I do have a ton of experience with food. For the last twenty years, I have been a Business Consultant to restaurant owners, helping them operate successful restaurants.
LWT: Wow, that sounds like a fun job. I'm sure you run into some interesting people. Who was your muse for Penelope?
JW: The initial inspiration for Penelope was based on the fact that in real life, I would have loved being a Food Critic. I am a crazy foodie and what could be better than combining a love for food and a love for writing?
LWT: If this book was made into a movie, who would play Jonathan? I absolutely adored him.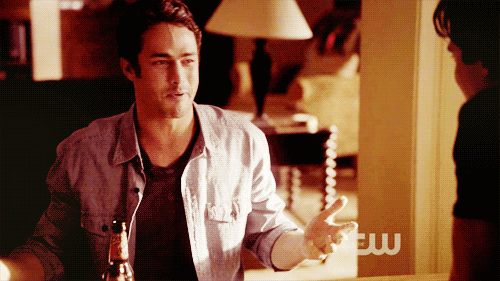 JW: Without a doubt, Jonathan's role would be played by Taylor Kinney (with dark hair) from the TV show Chicago Fire. I think he would play the perfect Jonathan Knight.
LWT: Yum! Speaking of yummy, how did you come up with the menu for the pop-up restaurant, and do you have the recipes?
JW: The Pop-up restaurant menu came to life by watching many Food Network shows. I
made notes of the type of food I envisioned Jonathan to be an expert at and was lucky enough to finalize the menu over the course of a weekend of Food Network binge watching. I do have the recipes and am strongly considering adding them to the back of the novel…or maybe as a novel bonus.
LWT: Do you put a little of yourself in any of your characters?
JW: That's a great question. I do believe parts of my personality are sprinkled here and there…especially in some of the dialogue.
LWT: I am dying to know if Sebastian will get his own book.
JW: I love Sebastian! He was a fun character to write and many readers want more of him. I am not sure if he will get his very own book, but he is making a return in the next book in the series called A Cupcake and a Gentleman, which is set in San Francisco, CA. I am happy I was able to bring him back as he helps in sister Hannah with her bakery business.
LWT:  Who is your favorite writer?
JW: I have so many favorites and I draw inspiration from all of them: Sophie Kinsella, Susan Mallery, Candace Bushnell, Plum Sykes, Jennifer Crusie, Nora Roberts, Danielle Steel…to name a few.
Part II
LWT:  Who designed your book cover and how did you come up with the concept for it?
JW: Pro_ebookcovers designed the current cover, but that is not the original cover. The original cover was created by a lovely designer from 99Designs. I was prepared to use that cover, until I discovered the girl with the pink hat and instantly saw Penelope. So I had the entire concept redesigned and fell in love with the pink cover (which also matched my brand colors). I still have the rights to the original cover design, so I will use that in a limited edition paperback giveaway very soon.
LWT: We'll be sure to keep an eye out for the contest. Which social media platforms do you find most beneficial in getting the word out for your book?
JW: Social Media is a great way to reach potential readers and I have found FaceBook and Twitter to be the most effective way to get the word out about The Fifty-Two Week Chronicles.
LWT:  Tell us about your writing process. Do you need complete silence or do you work with music? Do you have a little drink while writing or is smoking your thing? Give us the skinny.
JW: I have a full-time job, and am a wife and a mom. I have to be super creative in how I squeeze in time to write. So my process usually consists of getting up at 4am to write before I have to get my daughter ready for school and myself ready for work. I also wrote all of The Fifty-Two Week Chronicles on my iPhone…using a writing app. This allowed me to write wherever and whenever I had free time, even if it was only 10 mins on line at the grocery store, on a lunch break, while sitting in traffic (lol), or late at night before bed. I do not typically drink, but I think I may have had a glass of wine when I wrote the sexy scenes in the book. 🙂
LWT:  Girl, you wrote that on your iPhone? Dang. Well, what does your writing nook look like? If you could make it into anything you wanted, what would that look like?
JW: I have a loft-style office that I created specifically for writing. It has a cozy fireplace, and is away from any distractions. But, I never use it for writing! If I had the opportunity, I would have a room with my desk facing a huge bay window, overlooking the ocean. That is my dream writer's nook. Dreams do come true, right?
LWT: Oh yeah. I'm a big believer of dreams. What was your editing process like?
JW: I edit as I write. And I do not move on to the next chapter until I have chosen all of the "right" words. It can take a week for me to complete a single chapter, sometimes. I have two beta-readers who I send a chapter at a time to for feedback or suggested revisions to the storyline. After all of that, I send the completed MS to my editor who takes me through two rounds of edits before it's sent to a proofreader. I love the editing process!
LWT: I can't say I look forward to editing, but it is necessary. Please give other indie writers 3 tips/tricks that you learned and used during your first writing experience?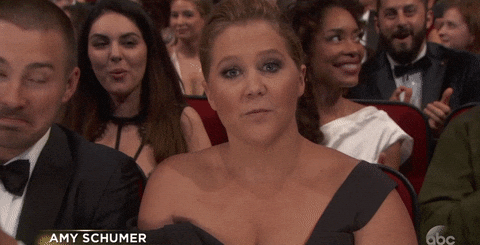 JW: Ooooh! Okay three tips:
1)Write what you love to read because it will come more naturally.
2) Do not get discouraged if your friends / family show little interest in your writing.
3) Join writer's groups because you'll find writer's will become your biggest support system when you need it the most.
LWT: Share one unique thing you've done to market your book?
JW: I created three book trailers for "fun", while suffering through episodes of writer's block. Those trailers had actually been viewed by so many more than I expected, giving the book a great deal of funky exposure.
LWT: Funny, I think that's how I found your book. Tell the readers the one resource you can't live without as a writer?
JW: I can not live without my writing app, a thesaurus, and Google (haha).
LWT:  All great choices. Do you use an outline when writing and do you stick to it?
JW: I am in no way the type of a person who outlines. I do mentally plan the ending, but I just write and allow the characters to take me where I need to go. Sometimes they do surprise me. Take Jonathan for instance: I had no idea he rode a Harley until that chapter and I was like…what? A Harley? Um, okay.
LWT:  I love it when a character takes over. Do you belong to any writer's groups or associations? If so, which ones?
JW: As a matter of fact, I just applied to Romance Writers of America and Alliance of Independent Authors. I'm really excited!
LWT: Will you be participating in any conferences this year? If so, which ones and when?
JW: Unfortunately, this year I am so tied up with my job as a Business Consultant, I will not be able to attend any writer's conferences. However, I plan to attend at least one next year.
LWT:  I love the graphics on your author website. Who designed them for you?
JW: Thank you! I designed my website and most of the graphics are paid licenses of photos from Shutterstock.
LWT: Get out! We need to talk. What are you currently working on?
JW: I am happy to say I am currently working on the next novel in the series that should be released later this year as well as a short story that will be released in July. Yay!!
Joslyn Westbrook has been creating stories since grade school. Her passion for writing often lead to teachers and college professors reading her stories to the class, showcasing her creativity. Putting her writing on hold, Joslyn pursued a career as a Business Consultant as she raised her children. While she enjoyed working with business owners, she craved what she believed to be her true calling—writing. During her free time, Joslyn began writing her romance novel and series of chick-lit style novels to curb her passion for writing. Her work as a Business Consultant has spawned the concept of several characters featured in her books. Joslyn is a self-proclaimed foodie, enjoys shopping, cooking, binge watching shows and movies on Netflix, and spending time with her husband and children at home in sunny California.