by Tasha L. Harrison
I was twelve years old and living in a tiny town called Plattsburgh in upstate New York and I had a crush on a boy named Jay. My middle school was mostly white, and when I say mostly, I mean all but me, a girl named Jeanne (who was biracial), a guy named Mike and another kid named Haven. Everyone thought it would be a grand idea for me and Haven to hook up because Mike was gay and who else was the one black girl with her hair braided up like Da Brat supposed to go to the Friday night dance with? But Haven had no interest in me and like I said…
I had a crush on Jay.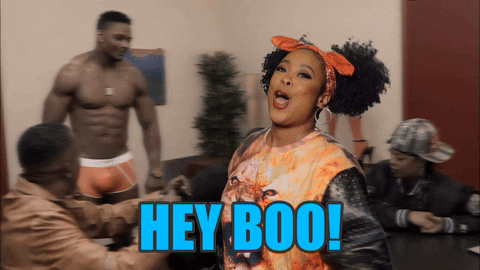 Jay was a family friend of my best friend Piper. He had an older brother…can't remember his name now, but whenever he would come over to see Piper, Jay would tag along. And thusly, Jay and I were thrown together.
He had blue eyes and sandy blond hair that was just curly enough to look adorable and tousled.
Oh.
And…
Jay was white.
The first time we kissed it felt like we were doing something wrong. Not in the we-didn't-want-our-parents-to know kind of way (though that factored in as well), but we also didn't tell our friends. It wasn't something we said out loud. It was just this unspoken thing. We would meet each other on a bridge behind the high school that crossed over Saranac River and kiss until both of our lips were chapped. It lasted until Winter Break, but by the time school started back up in the New Year, something had changed. No more secret meetings on the bridge. No more kissing. Jay had a girlfriend and it was like none of it ever happened.
Later my friend Piper asked if the rumors were true and I lied. She then told me she didn't believe any of it anyway. "He totally denied it, too. You and Jay are just friends, right?"
Right.
It was as if he held some secret shame about what we had done. I guess there was a bit of shame on my part, too, because this is the first time I've ever told this story.
In 1998 I met Robert whom I called Bobby because it just sounded more fun. Plus, his last name started with a B as well, and who doesn't love a little alliteration?
I was 20 years old and had just joined the Army. My training was at Redstone Arsenal in Huntsville, Alabama, and other than a brief stint in Louisiana when I was between the ages of four and five, this was the furthest south I'd ever been. Bobby and I were in the same cycle and we hate-flirted almost from the moment we met. What's hate-flirting? I guess it's when you pretend that you can't stand each other when deep down both of you know what's really good.
Bobby was short and stocky which I was beginning to recognize as my "type." He had brown eyes that squinted when he smiled and dark brown hair that was so thick and straight that when it was cut in a high and tight it stood straight up.
He also had a beautiful mouth with these lush ass lips. That's also kind of my thing. I have a penchant for writing about boys with filthy mouths. Heh.
For the first few weeks of training we were restricted to the base, but whenever any of us would venture over to the PX or the Burger King (literally the only fast food place on post. Thank G-OH-D for delivery) we always seemed to find ourselves together. One night right before our first weekend of freedom, Bobby found me outside by the picnic table where I was shining my boots and asked if he could take me out to dinner–
Wait.
Now that I think about it, this is the first and only time anyone has asked me out on an
actual date. Not to kick it or ride with them some place. An actual factual date. Huh. Interesting.
Anyway…
I think I may have asked him if he was sure he wanted to go on a date with me no less than ten times and probably more than twenty. Even though we'd been hate-flirting, I was certain that he wasn't really into me. Maybe that was some of that shame and a little wariness from what happened with Jay? I don't know. I don't remember giving it much thought then.
By the weekend he had managed to convince me that he wanted to actually go on a date with me and of course, that changed everything. I was nervous and wearing a dress from the juniors section in the PX that barely managed to cover my newly muscular ass and thighs. We went to Olive Garden. He pulled out my chair and looked right at me the whole time we were talking.
It was intense.
We had a curfew that night and when we stood outside he held my hand while we waited for the cab that would take us back base.
Training only lasted about six weeks, and Bobby and I were pretty much inseparable all the way up until the end. Dating a white guy in Alabama was tense at times. He was challenged often and guys would come onto me while he was standing right next to me. That is only a tiny bit of the memories I hold from our time together though. Mostly I remember Bobby making me feel like I was the only girl in the room.
The day we left, we didn't make any promises. He was in the reserves so he was heading back home to Illinois and I had orders to go back home for a few weeks for Hometown Recruiting. We might have talked on the phone a handful of times, but I'll always have fond memories of Bobby.
On the 26th of June, it will have been 50 years since The State of Virginia struck down their anti-miscegenation laws, making it legal for the Mildred and Richard to do what they'd always done–love each other. I didn't marry either of these guys, but I guess this trip down memory lane was meant to remind me of a time when I walked down the street in Huntsville, Alabama holding hands with a guy I liked without worrying if we were breaking a law.
Maybe just a couple of hearts.
Often accused of navigating life without a filter, Tasha L. Harrison has branded herself as the author who writes what she likes to call, filthy women's fiction that make you feel all the feels. Her Black and interracial erotica and erotic romance has brazen heroines and heroes that struggle to tolerate all of their back sassing while trying to get them in the sack.
Tasha lives in South Carolina with her not so smallish men and a super needy boxer dog. When she's not writing filth she's pretending to be a photographer or riding around with the top down on her Jeep Wrangler.
Find her at:
While you're there, join her reader's group, The Filth Mob
What a great story Tasha. Thanks for sharing. Come back at 4 PM and check out Doug Tetting's post.