Today's prompt for my 31 Day Movie Challenge is:
'Your Guilty Pleasure'

My guilty pleasure is BAPS staring Halle Berry and Natalie Disselle as two crazy friends who head out to LA to chase their dreams after seeing an ad for dancers for the new Heavy D video. These girls are country and silly, but have good hearts.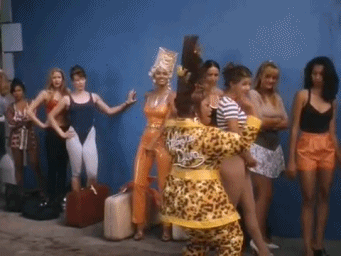 I love these chicks and I always find myself thoroughly entertained every time I watch their antics. If you have never seen Halle Berry act a fool, here's your chance.
I hope you enjoy this one as much as I do. Leave a comment and let me know your guilty pleasure. And remember…